NationalRegisterPro.org is a recruiting and credentials verification resource provided by the National Register of Health Service Psychologists, the largest credentialing organization for psychologists. Since its inception in 1974, the National Register's primary mission has been to identify qualified health service psychologists to healthcare organizations, hospitals, and licensing boards across the U.S. and Canada. The National Register currently credentials more than 10,000 licensed, doctoral-level psychologists. For more information, see www.NationalRegister.org.
The National Register is a 501c3 nonprofit association organized for charitable and educational purposes.
Morgan T. Sammons, PhD, ABPP
Executive Officer of the National Register
Morgan T. Sammons, PhD, ABPP, is the Executive Officer of the National Register of Health Service Psychologists. He has a long history of leadership and advocacy in the profession, including many years' experience working with the National Register, having served as Chair of the Board of Directors from 2004 to 2008. He has also served as Systemwide Dean of the California School of Professional Psychology. He is a retired US Navy Captain, and during his naval career he served as the Navy's Clinical Psychology Specialty Leader, Special Assistant to the Navy Surgeon General for Mental Health and Traumatic Brain Injury, and in a number of positions both in the U.S. and abroad. Dr. Sammons is a diplomate of the American Board of Professional Psychology (Clinical), and a Fellow of the American Psychological Association. He contributes regularly to professional literature and presents widely on issues pertaining to clinical practice and the advancement of psychology.
Raymond A. Folen, PhD (2015–2018)
President/Chair, Registrant since 1979
Dr. Folen is the Executive Director of the Hawaii Psychological Association. From 1984–2016, Dr. Folen worked at the Tripler Army Medical Center in Hawaii where he was the first Chief of the Behavioral Medicine and Health Psychology Service and later became the Chief of the Department of Psychology in 2007. He also served as the Co-Director of the Virtual Reality Research Laboratory at Pacific Telehealth & Technology HUI in Honolulu. Dr. Folen's research and professional interests span a wide range of issues including primary care psychology, telehealth, psychopharmacology and biofeedback.
June W. J. Ching, PhD, ABPP (2017–2020)
Treasurer, Registrant since 1982
Dr. Ching is a Board Certified Clinical Psychologist who has been practicing in Hawaii for 36 years as a clinical and forensic psychologist, concentrating on the psychological assessment and treatment of a culturally diverse population of children, adults, couples, and families. She is a Clinical Affiliate Faculty with the University of Hawaii's Clinical Studies Department of Psychology. A Fellow of APA, her contributions have focused on the advancement of psychology as a profession through advocacy, public education, and the promotion of initiatives which further the field for next generation of practicing psychologists. Dr. Ching has served in key leadership positions within her state and national governance, including President of the Hawaii Psychological Association, and as the first Asian-American woman President of APA Division 42 in 2015. She recently completed a term as vice-chair on the APA Practice Organization Committee for the Advancement of Professional Practice and holds a seat on the APA Council of Representatives.
Erica H. Wise, PhD (2016–2019)
Secretary, Registrant since 1992
Dr. Wise is Clinical Professor and Director of the Psychology Training Clinic for the Department of Psychology at UNC-Chapel Hill. She teaches doctoral level courses that focus on clinical theory and practice, ethics, and diversity. She is a former chair of the American Psychology Association's Ethics Committee and the North Carolina Psychology Board. Dr. Wise is a frequent presenter and consultant on ethical issues in clinical psychology. Her professional interests include education and training, psychotherapy outcome research, and applications of ethics and self-care in academic and professional practice settings.
Joshua P. Henry, JD (2015–2018)
Public Representative
Mr. Henry earned his JD from the University of Mississippi School of Law in 2003. He is a Partner at Wells, Marble & Hurst, PLLC, where he specializes in complex commercial litigation with an emphasis on defense. He was peer-nominated a "Rising Star of the Mid-South" for Commercial Defense and Intellectual Property Litigation in Super Lawyers Magazine. He serves on the National Committee of the Boy Scouts of America and on an Advisory Committee to the Secretary of the State in Intellectual Property, Software and Technology. He is also a supporter and Professional Partner of the Greenleaf Center for Servant Leadership.
Ron Manderscheid, PhD (2018–2021)
Public Representative
Ron Manderscheid, PhD, serves as the Executive Director of the National Association of County Behavioral Health and Developmental Disability Directors. Concurrently, he is Executive Director of the National Association for Rural Mental Health, Adjunct Professor at the Department of Mental Health, Bloomberg School of Public Health, Johns Hopkins University, and Adjunct Professor, School of Social Work, University of Southern California. Dr. Manderscheid serves on the boards of the Cosmos Club, the Employee Assistance Research Foundation, the Danya Institute, the Council on Quality and Leadership, the NASMHPD Research Institute, and the Nation Register of Health Service Psychologists. He also serves as the Co-Chair of the Coalition for Whole Health. Previously, he served as the Director of Mental Health and Substance Use Programs at the Global Health Sector of SRA International and in several federal leadership roles in the U.S. Department of Health and Human Services. Throughout his career, he has emphasized and promoted peer and family concerns.
Michael H. LeBlond, PhD, MBA (2015–2018)
Registrant since 2013
Dr. LeBlond spent over 20 years in the high technology and Internet industries before rededicating his life to giving back to the community through psychology. He earned his MBA in 1985 from the University of Denver and his PhD in counseling psychology from the University of Northern Colorado in Greeley, CO in 2010. He was the Vice President of MX Logic from 2004 to 2005 and of WebEx Communications, Inc. from 1999 to 2003. From 1988 to 1997 he held several positions with Apple Computer including Director of Technology Licensing and Director of Strategic Planning and Corporate Development. He has served on the Board of Directors for Denver Leadership Foundation, Arapahoe House, and Centennial Peaks Psychiatric Hospital. Currently, he is the founder and CEO of WebPsychology, LLC.
Patricia Logan, PhD (2016–2019)
Registrant since 2011
Dr. Logan is a practicing School Psychologist in the Gwinnett County School District in Georgia and has a part-time private practice in Cumming, Georgia. Dr. Logan received her B.A., M.S., and PhD at Mississippi State University. She completed an APA-accredited internship in Pediatric Psychology at the University of Nebraska Medical Center. She has held several research and faculty positions since completing her training, including her most recent appointments at the University of Mississippi Medical Center and Cincinnati Children's Hospital Medical Center in the Division of Behavioral Medicine and Clinical Psychology. Previous experience includes a faculty position at the University of Alabama (Tuscaloosa), a research fellowship at the University of Georgia, and serving on the Executive Board of the Georgia Association of School Psychologists. She has expertise working with a wide spectrum of patients, including children and adolescents with congenital cardiac defects and comorbid social and emotional regulation difficulties. In addition to being a currently licensed psychologist in Ohio, Dr. Logan is recognized as a Health Service Psychologist by the National Register.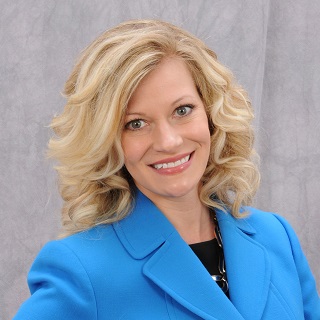 Sarah Shelton, PsyD, MPH, MSCP (2017–2020)
Registrant since 2007
Dr. Shelton received her PsyD in clinical health psychology from Spalding University in 2005. She was appointed Chief Resident at Northeastern Ohio Universities College of Medicine for her internship year. She then completed two postdoctoral fellowships at the Medical College of Georgia in medical psychology and behavioral medicine and also earned a Master of Public Health degree. She completed graduate training in Forensics at The Chicago School of Professional Psychology and earned a Postdoctoral Masters of Science in Clinical Psychopharmacology at Fairleigh Dickinson University. She is a licensed psychologist in Kentucky, Illinois, Indiana, Tennessee, and Ohio and has been in private practice for over a decade, specializing in medical and forensic psychology assessment and expert witness testimony in her multi-state multi-disciplinary private practice. She is the Director of the Integrative Behavioral Health Scholars Program for Spalding University's doctoral program in clinical psychology, where she trains and supervises doctoral psychology students working in primary care settings. Additionally, she is a course developer and professor at The Chicago School of Professional Psychology in their Master of Science in Clinical Psychopharmacology program, equipping psychologists in Illinois with the ability to prescribe psychotropic medications. She is also faculty in a Criminal Justice graduate program and has taught in graduate Public Health programs. Dr. Shelton is currently President of the Kentucky Psychological Association, holds an appointment on a committee for the APA Div 41 American Psychology-Law Society, and is the Director of Continuing Education for APA Div 55 American Society for the Advancement of Pharmacotherapy.